Big Guns Energy Services Inc. and Scott Safety Supply Services Inc. helped prepare for a past Big Guns Stampede Breakfast. Scott Safety, who has been a lead planner for this event for a number of years, reports that each year oil & gas companies, as well as services companies from around Alberta, and Western Canada, come together for this grand event which is held at the Cowboys Casino Legendary Stampede tent. In fact, over 5000 people have been invited to this annual get-together!

Scott Safety has been a proud major sponsor of the Big Guns Stampede Breakfast for many years. The event is not only a ton of fun, it is a fundraiser for the Calgary Food Bank and includes a dunk tank with the famous Ceili's Pub staff. What is better than fun and fundraising?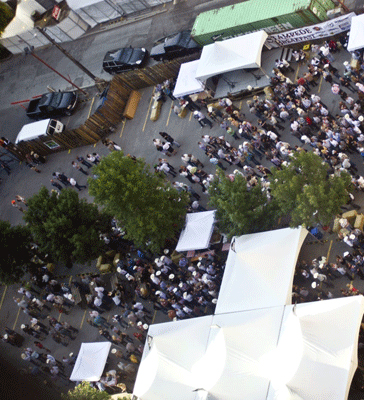 Throughout the event, guests also have a chance to win several prizes, including over $6000 in giveaway tickets for concerts such as Blue Rodeo and Huey Lewis & The News, and many other bands! Giveaways included complimentary VIP Admission and Concert Tickets to Cowboy's Legendary Stampede Tent.

Come on down and enjoy one of the most fantastic breakfast events on earth! Enjoy Frac juice with your breakfast, visit industry folks and their families, and have many chances to win tickets for concerts and other events. A complimentary shuttle bus service will be running from the downtown area to the Cowboys Stampede tent, throughout the entire event.

Hope to see you there!